Goa Trinamool Congress launched its flagship online membership drive on Nov 11, 2021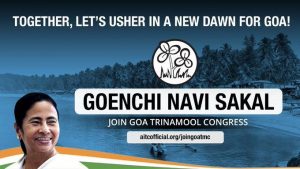 by inviting Goans from all walks of life to join forces in order to usher in a new dawn for Goa.
A state of the art website https://aitcofficial.org/joingoatmc/ has been launched where one can register through their phone numbers, fill the personal details and download the Party ID card.
A member can also refer their friends and family on the website to join Goa TMC.