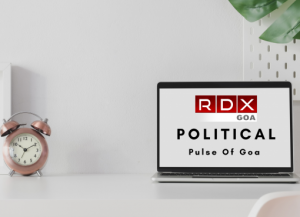 Bharatiya Janata Party: Will the BJP pay the price for forming a government in the state back in 2017 against the wishes of the people?
The jury is still out. But what is clear is that the BJP which won a 32% vote share — four percentage points higher than the Congress 28% — is facing a wave of anti incumbency for its lacklustre performance over the past five years that have been marred by defections changing parties and clinging on to power against all odds when chief minister Manohar Parrikar took ill and ultimately succumbed to cancer.
Despite a higher vote share the party won four seats fewer than the Congress but came to power thanks to a backroom deal with the Goa Forward Party, the MGP and independents who cobble together to steal the mandate from the Congress.
But it is the disdain that they treated the mandate with that and the sense of impunity that has come to define the last few years of power seems to be working against them.
To overcome this the party has begun to back candidates whose personal pull rather than party symbol can win them the seat. It explains why the party has decided to back candidates like the Monserrates, the Ranes as well as brining on board a host of candidates like Rohan Khaunte, Ravi Naik, Jayesh Salgaocar, Pravin Arlekar and others at the cost of their own sitting MLAs.
Everything points to the fact that the BJP needs the winnable candidates more than the candidates needing the BJP to win.
Will the win ability take the party over the line or will public anger at being bullied for five long years come to cost the BJP.
By- Andrea Fernandes